Marketing Museum is an accredited charitable non-profit and research-oriented Museum. Launched in 2021 we are focusing on the set up of an archive that will include all kinds of marketing history related objects e.g. from 2000 year old ancient greek vases with inscriptions that reflect early marketing claims to first editions of works in the field of marketing theory that have changed our understanding of the marketing profession. By collecting and analyzing objects with a high relevancy in the field of marketing history we will contribute to current research in this field and furthermore will make the objects available for the public.

As such, Marketing Museum will cover the beginnings of Marketing practice that dates back thousands of years ago through archeological finds as well as textual evidence including early ideas in Marketing thought.
Further findings from archives, museums and other places that are important parts of the history of Marketing will be covered from the past until the present. Furthermore, Marketing Museum will include Marketing trends and visions on how Marketing will develop in the future.
Additional branches of the Museum will be created in the future, focusing on national Marketing history. Likeminded researchers or experts in national marketing history of other countries are welcome to contribute to Marketing Museum by sharing their knowledge e.g. as editors or similar roles.
At this stage Marketing Museum solely has a virtual presence but we are aiming at creating a physical Museum of Marketing in Germany and other countries worldwide and are open for ideas and support.

We believe that in order to understand marketing as a profession one must understand how its origins shaped the development of Marketing as a whole.
Today, most of Marketing´s coverage is associated with online marketing and advertising. The research area of the history of Marketing surprisingly is relatively young and coverage comparably low.
Thus, Marketing Museum will take part in closing this gap by contributing to research in Marketing history and by educating the public on a full historical view towards the evolution of the marketing profession.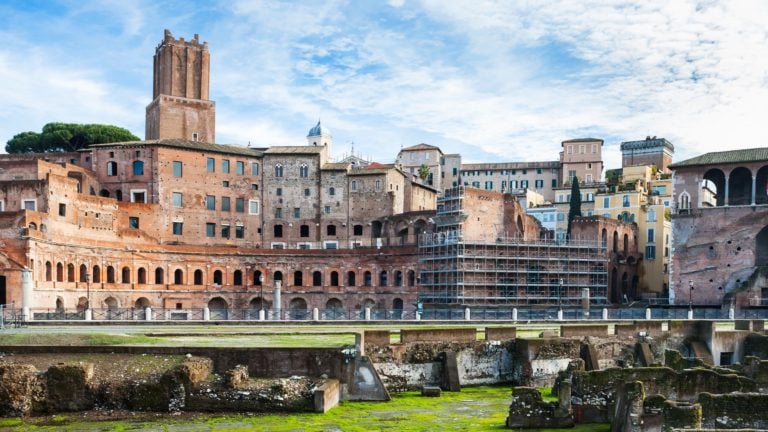 We will share the latest insights on research in marketing history from a global research network and will conduct our own academic research in fields of marketing history.
The insights will be shared online and free of cost wherever possible to promote free education in Marketing.
Stay tuned for:
Blog articles, videos, online exhibitions, interviews and many more content formats.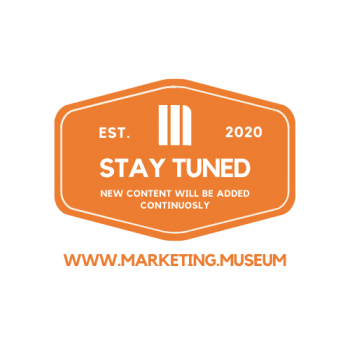 Marketing and history have always been of great interest to me. Thus, not only as my hobby but also as my profession I have followed the Marketing profession in business and academics.
I have studied Marketing and have worked in leading senior Marketing positions across different international enterprises. Furthermore I am a member of several Marketing associations like the German study group of Marketing history at the "Gesellschaft für Unternehmensgeschichte" (society of business history).
With Marketing Museum I am very much interested and open to take part in the global network of this fascinating discipline and are looking forward to meet as many like-minded people as possible. As such feel free to contact me anytime!
My aim is to add further like-minded researchers or experts in national marketing history of other countries e.g. as editors to Marketing Museum in order to create a global hub for the field of marketing history.
As a registered charitable non-profit organisation we mainly rely on public donations of any kind. Every Euro, Dollar, Peso or whatever your local currency may be, helps us to preserve the history of marketing! Any amount no matter how small or big does help!
Our museum is accredited by German tax authorities as a charitable / non-profit organisation. Thus, for any donation we are able to issue a donation certificate that can be used in many countries for setting the donated amount off against tax liability when claiming your tax return.
Shortly you will find more information on this page on how you can donate and how your donation will be used.
Any
Questions?
Suggestions?
Feedback?